Welcome to ROO22 - your window to all the news in and around the Clarence Football Club.  Delivered to you monthly during the off-season and weekly in-season, when it happens around the club you'll hear about it first by subscribing to ROO22.
Remember, there's no better way to support your mighty Roos than by buying a season membership.  We have packages to suit everyone.  To browse our membership packages, please click the membership link on the menu above.  You can purchase or renew your membership straight from the website.
Meet the new Board of the Clarence Football Club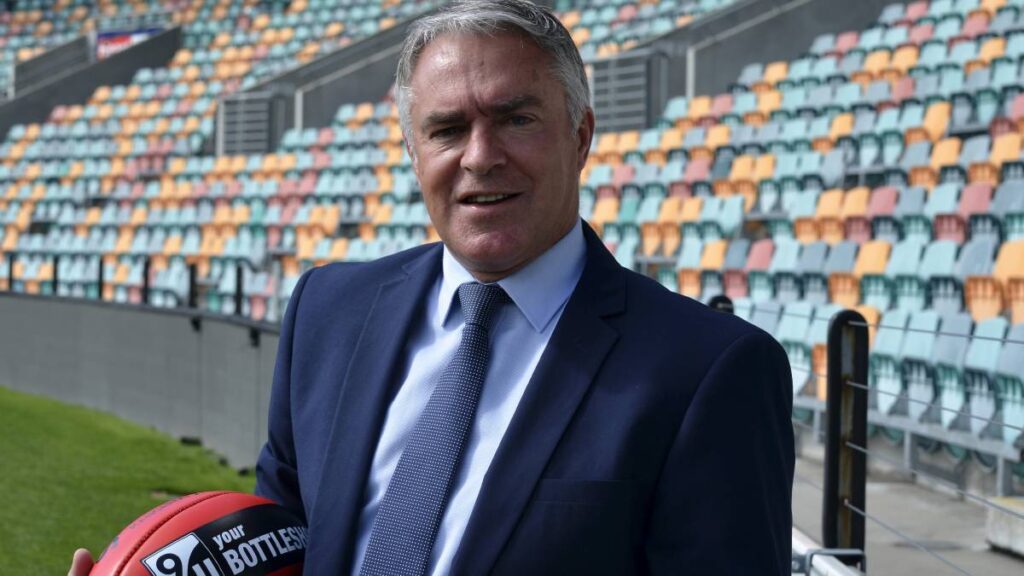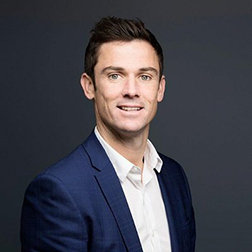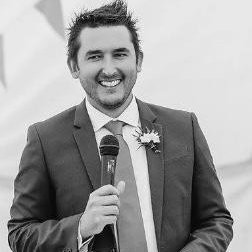 At our AGM in December, we saw a big change at the top with President Margaret Sutherland not seeking re-election and Scott Wade being elected unopposed to the presidency.  Along with Scott, we also welcomed new Board members Brett Geappen and James Andrews.
Both Scott and Brett are former Clarence premiership players with a lifetime of experience in Tasmanian football.  Together they will drive the strategic direction of the football club to ensure that not only are we strongly positioned well into the future but that the club does everything it can to return to the pinnacle of success that both of them were front and centre for over two decades.
James has been appointed as the club's new Finance Director following the retirement of long-time Treasurer David Gregg.  James is currently a Principal Cost Analyst at the Tasmanian Department of Health and has previously worked in numerous financial management roles in the United Kingdom.
We join with all members in welcoming Scott, Brett and James to the board of the Clarence Football Club.  With many of our previous board members also returning for 2022, the club has assembled a highly experienced and skilled crew to lead the club into the upcoming season.
Remember, our door is always open and if you have anything that you wish to discuss then please don't hesitate to reach out to any of our board members - they represent you the members and they welcome your input.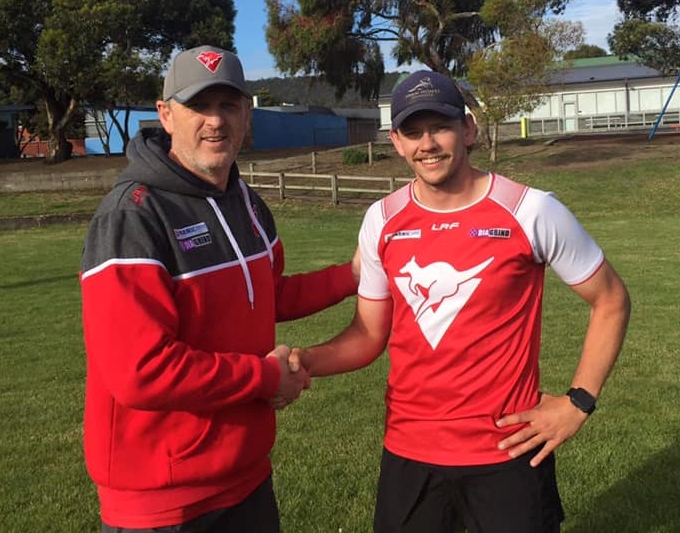 The men's team is currently training three times a week at Howrah Primary School and Geilston Bay with good numbers considering that a number of players have been required to isolate at various periods since Christmas.
A number of key players have re-signed and the Senior team has also appointed Colin Garland and Ben Cato as assistant coaches.  Trent Hope has been appointed Development coach for season 2022 and will be extending his coaching knowledge by attending the AFL's upcoming level 2 coaching course in the coming weeks.
The club has also secured our very own gymnasium at Blundstone Arena and we are finalising an agreement with a strength and conditioning coach with a view to them beginning a professional strength and conditioning program for the players in the next few weeks.
The men's program has an all-day session planned for Saturday 29 January so if you would like to get along and support the guys on the training track, a full on-field training session kicks off at 8:00am at Skybus Oval Lauderdale.
Our women's team has been training two nights a week at Warrane Primary School and the turnout has been fantastic.
The big news out of the women's camp this past week was the announcement that 5 Clarence players - Amy Prokopiec, Ruby Pacey, Georgia Alomes, Amy Edmand and Halle Whitehead - have been selected in to the Tasmanian Devils NAB League girls squad for season 2022.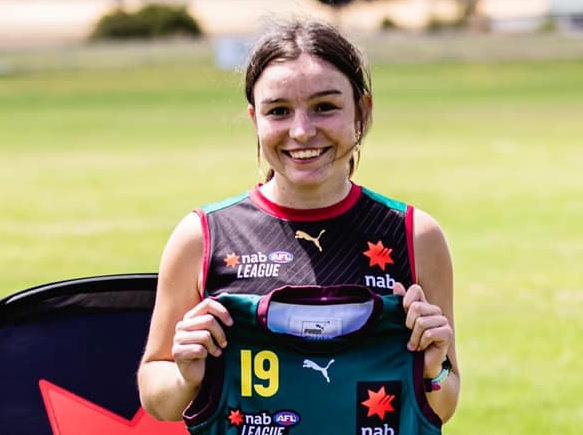 Head coach Andy's Smith's coaching team for season 2022 is rounded out by Grace Mitchell, Mark Williams, Paul Faulks and Nathan Cavallo with Chloe Reynolds taking on the responsibility for strength and conditioning.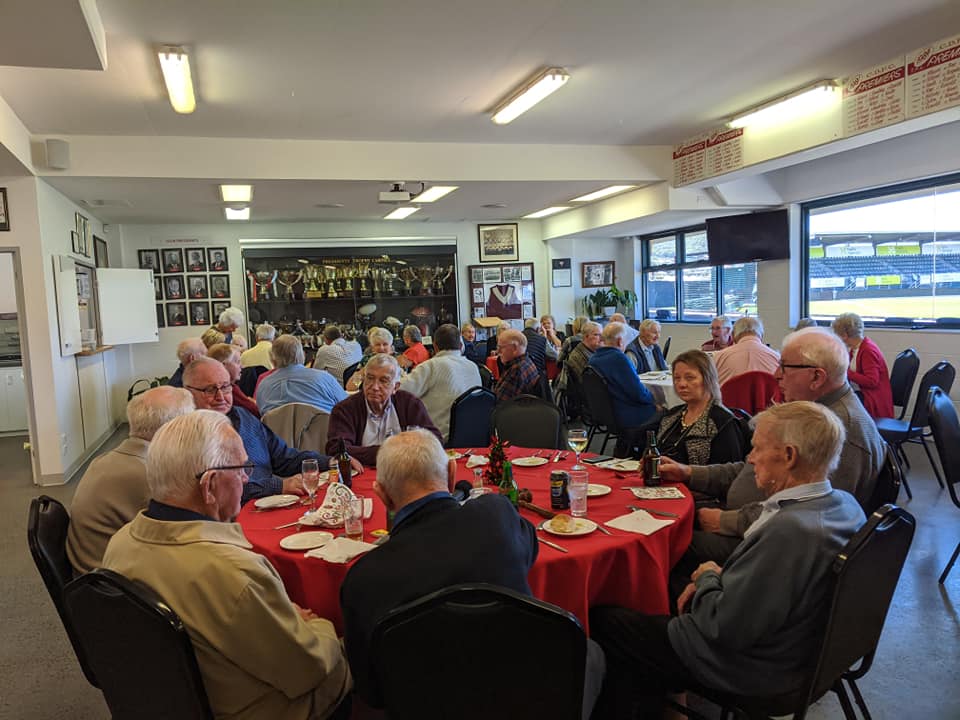 While things inside the social rooms have been quiet over the Christmas break, John and the management team have been working hard behind the scenes to secure a full liquor licence for the club.
The licence process in nearing completion and once issued, we will no longer be reliant on Cricket Tasmania's licence for our functions.
Our exceptional hospitality director John Paine is the nominated licensee and to ensure we assist John with compliance, the club is required to maintain a members' register as well as a visitors' book for the social rooms.
With 2022 shaping up to be a great year on the social side of things, there has never been a better time to become a member of the club.
In this issue, we put the sponsor spotlight onto the club's major sponsor, Parmic. 
Parmic Pty Ltd is a Tasmanian owned and operated Fire Protection Company specialising in the installation and maintenance of Fire Sprinkler, Fire Detection, Fire Suppression and Special Hazard Systems.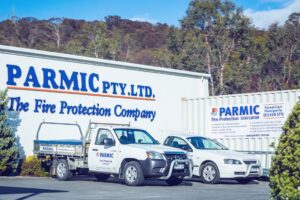 Clarence Football Club is proud to have partnered with Parmic as our major sponsor for the past decade and Parmic's Director Paul Smith is such a part of the Club's fabric that he has a place among the select few on the Clarence Football Club wall of fame.
To highlight Parmic's commitment to excellence in the field of fire protection, one key area of focus for them is to directly recruit apprentices who attend the Fire Industry Training College in Melbourne over a 4 year apprenticeship. This ensures that the company and the industry has a supply of appropriately skilled tradespeople.
If you or your business is in need of fire protection or you need someone to consult on your fire protection infrastructure, contact Paul Smith at Parmic - he's a knowledgeable professional in the field, Clarence Football Club legend and to round it out, a pretty good guy as well.
29 January - MEN'S TEAMS LEADERSHIP DAY - training run at Skybus Oval 8:00am followed by all-day activities at Blundstone Arena.
4 February - DANIEL HULM MEMORIAL GOLF DAY - Tasmania Golf Club
4 March or 11 March TBD - GOLDEN ROOS